Posts for: May, 2021
By Smile By Stone
May 12, 2021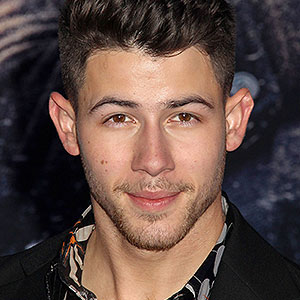 Think no one is looking at your smile when you're out in public? Nick Jonas' recent experience might convince you otherwise. While the Jonas Brothers were performing during the 2020 Grammys, fans watching on television picked up on some dark matter between his teeth.
To say Twitter lit up is an understatement. For many, it was that thing you couldn't unsee: Forget the performance, what was that between his teeth? Jonas later fessed up by tweeting, "…At least you all know I eat my greens."
We're sure Nick and his brothers take care of their teeth, as most any high-profile entertainer would. You can probably attribute his dental faux pas to trying to squeeze in some nourishment during a rushed performance schedule.
Still, the Grammy incident (Spinachgate?) shows that people do notice when your teeth aren't as clean as they should be. To avoid that embarrassment, here are some handy tips for keeping your teeth looking their best while you're on the go.
Start with a clean mouth. You're more apt to collect food debris during the day if you have built-up plaque on your teeth. This sticky bacterial biofilm attracts new food particles like a magnet. Remove plaque by thoroughly brushing and flossing before you head out the door.
Rinse after eating. Although your saliva helps clear leftover food from your mouth, it may not adequately flush away all the debris. You can assist this process by swishing and rinsing with clean water after a meal.
Keep a little floss handy. Even after rinsing, stubborn bits of food can remain lodged between teeth. So just in case, keep a small bit of emergency floss (or a floss pick) in your purse or wallet to remove any debris you see or feel between your teeth.
Watch what you eat. Some foods—like popcorn, sticky snacks or fibrous vegetables—are notorious for sticking in teeth. Try to avoid eating these foods right before a public appearance where your smile may be critical.
And here's an added bonus: Not only will these tips help keep your smile attractive on the go, they'll also help keep it healthy. Rinsing with water, for example, helps lower your mouth's acid level after eating, a prime factor in tooth decay. And flossing, both as a regular practice and for occasional stuck food, decreases plaque and subsequently your risk of tooth decay and gum disease.
Remember, a healthy mouth is the starting place for a beautiful smile. Keep it that way with dedicated hygiene habits at home or on the go.
If you would like more information on tips for better oral hygiene, please contact us or schedule a consultation. To learn more, read the Dear Doctor magazine article "Daily Oral Hygiene."
By Smile By Stone
May 02, 2021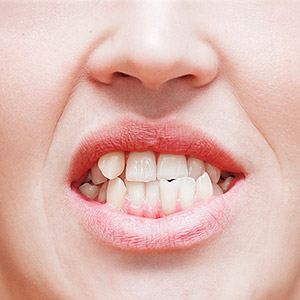 Teenagers can have the same smile-disrupting tooth flaws as adults. But not all cosmetic treatments available to adults are appropriate for teenagers—at least not until they get a little older. Dental veneers fall into that category.
A veneer is a thin porcelain shell custom-made by a dental lab, and bonded by a dentist to the face of a tooth to mask chips, stains, gaps or other imperfections. Because they're less invasive than other measures, veneers are highly popular as a cosmetic dental solution. They do, however, usually require some enamel removal so that they'll appear more natural.
This enamel removal typically won't impact an adult tooth other than it permanently requires it to have veneers or other restorations after alteration. But there is a risk of damage to a teenager's tooth, which hasn't fully developed.
Adolescent teeth usually have a larger pulp chamber (filled with an intricate network of nerves and blood vessels) than adult teeth. And because the enamel and dentin layers may not yet be fully developed, the pulp is much nearer to the tooth's surface.
We must be very careful then in removing enamel and dentin for veneers or we may penetrate the pulp and risk damaging it. Alternatively, there is the possibility of no-prep veneers which are very conservative but often are unable to be done because of the need to often remove tooth structure to make the veneers look natural.
Another cosmetic problem can occur if we place veneers on a patient's teeth whose jaws and mouth structures are still growing. Eventually, the gums could recede and an unsightly gap form between the veneer and the adjacent natural tooth.
Fortunately, there are other techniques we can use to improve a tooth's appearance. Mild chipping can be repaired by bonding composite resin material to the tooth. Some forms of staining may be overcome with teeth whitening. These and other methods can address a teenager's smile appearance until their teeth are mature enough for veneers.
Whether or not a tooth is ready for veneers will depend on its level of development, something that can often be ascertained with x-rays or other diagnostic methods. And if a tooth has already undergone a root canal treatment, there isn't as much concern. In the meantime, though, it may be better for your teen to wait on veneers and try other techniques to enhance their smile.
If you would like more information on dental restoration for teenagers, please contact us or schedule an appointment for a consultation. You can also learn more about this topic by reading the Dear Doctor magazine article "Veneers for Teenagers."