Posts for tag: gum disease
By Smile By Stone
January 07, 2022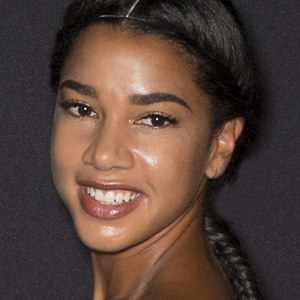 Hannah Bronfman, well-known DJ and founder of the health and beauty website HBFIT.com, took a tumble while biking a few years ago. After the initial pain and bruising subsided, all seemed well—until she started experiencing headaches, fatigue and unexplained weight gain. Her doctors finally located the source—a serious infection emanating from a tooth injured during the accident.
It's easy to think of the human body as a loose confederation of organs and tissues that by and large keep their problems to themselves. But we'd do better to consider the body as an organic whole—and that a seemingly isolated condition may actually disrupt other aspects of our health.
That can be the case with oral infections triggered by tooth decay or gum disease, or from trauma as in Bronfman's case. These infections, which can inflict severe damage on teeth and gums, may also contribute to health issues beyond the mouth. They can even worsen serious, life-threatening conditions like heart disease.
The bacteria that cause both tooth decay and gum disease could be the mechanism for these extended problems. It's possible for bacteria active during an oral infection to migrate to other parts of the body through the bloodstream. If that happens, they can spread infection elsewhere, as it appears happened with Bronfman.
But perhaps the more common way for a dental disease to impact general health is through chronic inflammation. Initially, this defensive response by the body is a good thing—it serves to isolate diseased or injured tissues from healthier tissues. But if it becomes chronic, inflammation can cause its own share of damage.
The inflammation associated with gum disease can lead to weakened gum tissues that lose their attachment to teeth. But clinical research over the last few years also points to another possibility—that periodontal inflammation could worsen the inflammation associated with diseases like heart disease, diabetes or arthritis.
Because of this potential harm not only to your teeth and gums but also to the rest of your body, you shouldn't take an oral injury or infection lightly. If you've had an accident involving your mouth, see your dentist as soon as possible for a complete examination. You should also make an appointment if you notice signs of infection like swollen or bleeding gums.
Prompt dental treatment can help you minimize potential damage to your teeth and gums. It could also protect the rest of your health.
If you would like more information about the effects of dental problems on the rest of the body, please contact us or schedule a consultation. To learn more, read the Dear Doctor magazine article "The Link Between Heart and Gum Diseases."
By Smile By Stone
December 18, 2021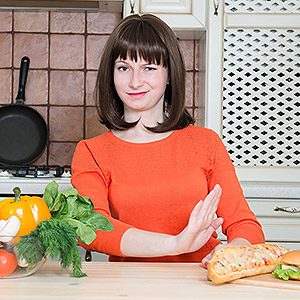 You're doing the right things to avoid the return of gum disease: brushing and flossing every day, dental visits on a regular basis and watching for symptoms of another infection. But while you're at it, don't forget this other important part of gum disease prevention—your diet.
In relation to oral health, not all foods are alike. Some can increase inflammation, a major factor with gum disease; others strengthen teeth and gums. Carbohydrates in particular are a key part of this dynamic.
The body transforms these biomolecules of carbon, hydrogen and oxygen into the sugar glucose as a ready source of energy. But glucose levels in the bloodstream must be strictly controlled to avoid a harmful imbalance.
When elevated the body injects the hormone insulin into the bloodstream to bring glucose levels into normal range. Eventually, though, regular injections of insulin in high amounts in response to eating carbs—known as "spikes"—can increase inflammation. And, inflammation in turn increases the risk and severity of gum infections.
So, why not cut out carbohydrates altogether? That might be akin to throwing out the proverbial baby with the bath water. A wide range of carbohydrates, particularly fruits and vegetables, are a rich source of health-enhancing nutrients.
It's better to manage your carbohydrate consumption by taking advantage of one particular characteristic: Not all carbohydrates affect the body in the same way. Some cause a higher insulin response than others according to a scale known as the glycemic index. It's better, then, to eat more of the lower glycemic carbohydrates than those at the higher end.
One of the latter you'll definitely want to restrict is refined sugar—which also happens to be a primary food source for bacteria. You'll also want to cut back on any refined or processed foods like chips, refined grains or pastries.
Conversely, you can eat more of a number of low glycemic foods, most characterized as "whole", or unprocessed, like fresh fruits and vegetables, or whole grains like oatmeal. You should still, however, eat these in moderation.
Better control over your carbohydrate consumption is good for your health overall. But it's especially helpful to your efforts to keep gum disease at bay.
If you would like more information on nutrition and your oral health, please contact us or schedule an appointment for a consultation. You can also learn more about this topic by reading the Dear Doctor magazine article "Carbohydrates Linked to Gum Disease."
By Smile By Stone
June 02, 2020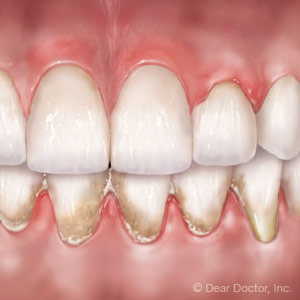 You have a great smile: beautiful white teeth all perfectly aligned. But unbeknownst to you, periodontal (gum) disease might even now be damaging your gum tissues, setting the stage for future tooth and bone loss — and a ruined smile.
While it's easy to miss the early stage of this disease caused by bacterial plaque on tooth surfaces, there are a few signs if you pay close attention. Bleeding gums after moderate brushing or flossing could indicate normally resilient gum tissues have begun to weaken. You may also notice a slight redness and swelling around the margins of the gums and a bad taste or breath. As it progresses, you may experience painful abscesses (infected pockets that develop between the gums and tooth) and loose teeth, a late sign of tissue detachment and bone loss. If you are a smoker, nicotine reduces swelling and bleeding of the gums, removing signs you have a disease. If you smoke, you need to see your dentist regularly.
While renewed daily oral hygiene is important for stopping gum disease, you may also need professional care to bring it under control. The main treatment calls for the manual removal of plaque and calculus (hardened deposits of plaque) that are sustaining the infection. Dentists and hygienists both can perform scaling, which removes plaque and calculus at or just below the gum line, and root planing to clean accessible root surfaces.
In more advanced cases, though, you may need the services of a periodontist, a specialist in treating diseased or injured gums, bone and other connective tissues that support the teeth. They're also skilled in more advanced treatments like gum flap surgery that more fully exposes a tooth's root area for plaque and calculus (or tartar) removal, or tissue grafting procedures that improve the health and appearance of damaged gums.
If you suspect you have gum disease, the place to start is with your family dentist. They can determine if your case will respond to basic scaling, root planing or antibiotic treatment. If the disease appears more advanced or with complications, they will most likely refer you to a periodontist for treatment.
If you've already seen bleeding, swelling or redness, see your dentist as soon as possible. The sooner you begin treatment for any case of gum disease, the less likely it will lead to the loss not only of your teeth but your beautiful smile.
If you would like more information on the treatment of periodontal (gum) disease, please contact us or schedule an appointment for a consultation. You can also learn more about this topic by reading the Dear Doctor magazine article "When to See a Periodontist."