Posts for tag: oral health
By Smile By Stone
September 20, 2020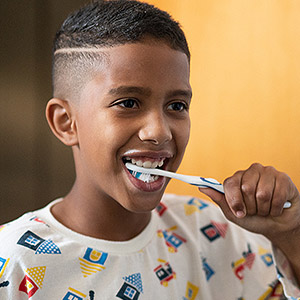 After a long hiatus, school athletes are gearing up for another sports year. Given the pandemic, they may be modifying some of their usual habits and practices. But one thing probably won't change: These young athletes will be looking for every way possible to improve their sports performance. And a new research study offers one possible, and surprising, avenue—beefing up their oral hygiene practice.
That's the conclusion of the study published in BMJ Open Sport & Exercise Medicine, a sister publication of the British Journal of Sports Medicine. Working with a group of about 60 elite athletes, a research group in the U.K. found that improving oral health through better hygiene practices might also boost overall sports performance.
Because there's some evidence that over 50% of athletes have some form of tooth decay or gum disease, the study's researchers wanted to know if there was a link between athletes' sports performance and their dental problems caused by neglected oral hygiene. And if so, they wanted to see if better hygiene might improve sports performance as well as oral health.
Their first step was to establish an initial baseline for the participants with an oral health screening, finding that only around 1 in 10 of the study's participants regularly brushed with fluoride toothpaste or flossed. They then administered a detailed questionnaire developed by the Oslo Sports Trauma Research Center (OSTRC) to gauge the athletes' perception of how their current oral health affected their sports performance.
After some basic hygiene training, the athletes were given kits containing a toothbrush, prescription fluoride toothpaste and floss picks. They were then instructed to clean their teeth twice a day. Four months later, researchers found the number of participants who regularly brushed increased to 80%, and flossing more than doubled. What's more, a second OSTRC questionnaire found significant improvement overall in the athletes' perception of their sports performance.
As scientific research, these findings still need further testing and validation. But the study does raise the possibility that proper dental care could benefit other areas of your life, including sports participation.
Athlete or not, instituting some basic dental care can make a big difference in maintaining a healthy mouth:
Brush twice and floss once every day to remove accumulated dental plaque, the main source of dental disease;
Get a professional dental cleaning at least twice a year to remove stubborn plaque and tartar;
See us if you notice tooth pain or swollen or bleeding gums to stay ahead of developing dental disease.
Improving your dental care just might benefit other areas of your life, perhaps even athletic pursuits. We guarantee it will make a healthy difference for your teeth and gums.
If you would like more information on how you can improve your dental health, please contact us or schedule a consultation. To learn more, read the Dear Doctor magazine article "Daily Oral Hygiene."
By Smile By Stone
July 22, 2020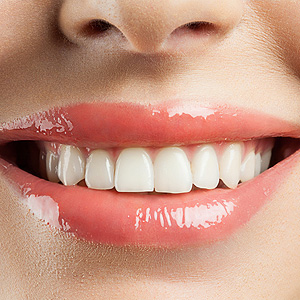 You know the basics for a healthy mouth: daily oral hygiene and regular dental checkups. But there are other elements unique to you that also factor into your oral care: the mouth and facial structure you inherited from your parents (like a poor bite) and your past history with dental disease. Both of these help define your individual risk factors for potential dental problems.
That's why you need a treatment strategy personalized to you to achieve the best health possible for your teeth and gums. We create this plan by using a detailed and thorough 4-step process.
Step 1: Identify your unique risk factors. To find your risk factors for dental disease, we carefully assess your history and other areas of oral function and health: the soundness of your supporting bone and gum structures; your teeth's structural integrity and any effects from decay, enamel erosion or trauma; functional issues like a poor bite, a jaw joint disorder or a grinding habit; and problems with appearance like disproportional gums.
Step 2: Prioritize risk factors and form the treatment plan. Once we've identified your individual risk factors, we assess how each could impact you and whether any require immediate treatment. Any current dental disease should be treated immediately to minimize and prevent further damage. Depending on severity, other issues like bite problems or unattractive teeth may be scheduled for later treatment.
Step 3: Execute the treatment plan. With our priorities in place, we then proceed with treating your teeth and gums, the most pressing needs first. Throughout this step, our goal is to bring your oral health to the highest level possible for you.
Step 4: Monitoring and maintaining health. Once we've achieved an optimum level of health, we must remain vigilant about keeping it. So we monitor for any emerging problems and perform preventive treatments like clinical cleanings to help maintain that healthy state. This also means regularly repeating our 4-step process to identify and update any new, emerging risks and incorporate them into our treatment strategy.
While this process may seem overly methodical, it can actually result in more efficient and cost-effective treatment. It's the best way to ensure good health for your teeth and gums throughout your lifetime.
If you would like more information on creating a long-term dental care plan, please contact us or schedule an appointment for a consultation. You can also learn more about this topic by reading the Dear Doctor magazine article "Successful Dental Treatment: Getting the Best Possible Results."
By Smile By Stone
February 13, 2020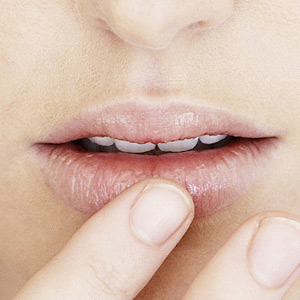 If you've noticed redness or small skin cracks at the corners of your mouth, you may have a common infection known as perleche or angular cheilitis. Depending on its cause, there are ways to treat the redness and skin cracking to lessen your discomfort.
The term perleche comes from the French word "lecher," meaning to lick. This is derived from the tendency of perleche patients to constantly lick the area to ease irritation; unfortunately, this also helps perpetuate the inflammation. Once the skin is broken the area is commonly infected by yeast called candida albicans.
Initially, perleche may arise from a variety of sources, most of them locally from either inside or around the mouth, although it can be triggered by a general body infection or disease like diabetes or cancer, or vitamin or iron deficiencies. Inside the mouth reduced saliva flow, tissue inflammation under a rarely cleaned denture (denture stomatitis), pressure on the mouth corners caused by a collapsed bite due to missing teeth and similar conditions can elevate the risks for infection. Around the mouth wrinkling or "marionette lines," deep lines that extend from the mouth to the chin due to aging or environmental exposure, can contribute to crack formation. Drooling during sleep or as a result of orthodontic treatment is also a contributing cause.
The main focus of treatment for perleche is to bring any infection under control. This can be accomplished with a course of oral or topical antifungal (yeast-attacking) medication. If the infection has spread into the mouth or throat we might then prescribe a troche, a small lozenge designed to dissolve, which you would rinse with and then swallow to affect other portions of the mouth. Steroid or zinc oxide ointments applied directly to the skin can control inflammation and serve as a barrier agent with antifungal properties to promote healing.
If the cause is more related to dental problems (ill-fitting dentures or missing teeth), then it's important to have these addressed and treated. You may also consult a dermatologist for treatments to lessen wrinkling around the mouth that might also contribute to chronic cases of perleche.
If you would like more information on cracked mouth corners, please contact us or schedule an appointment for a consultation. You can also learn more about this topic by reading the Dear Doctor magazine article "Cracked Corners of the Mouth."